HARRY'S STORY
DOCUMENTARY
Harry Andringa lived in Holland as a child during the German invasion of WWII. His story is about hardship under German occupation and his family's decision to hide Jews.
Project Details
This was a self-produced project to preserve a man's recollection of his life during WWII.
Date :

Launched Oct, 2017

Client :

Self Produced

Status :

Completed

Location :

Flinton, Ontario Canada
Harry's Story Gallery
Project Info
Harry's Story is a heartfelt recollection of a boys life in Holland during the WWII German invasion and occupation in 1940-1945. As a boy, Harry didn't know the meaning of war but his father said 'You will learn' and so he did in the years to come. His family hid Jews when the Germans were sending Jewish friends and neighbours to the death camps.
Harry lost many family members during the War. He eventually immigrated to Canada and dedicated his life to helping others and telling his story to anyone that would listen. Harry married Fim and together they had three children. Harry was a regular at Remembrance Day services in local schools, telling his story to students. Now his story is preserved for future generations and shared around the world.

Professionally narrated and recorded in 4K video and 48 khz audio this documentary traces Harry's life and explains his gratitude to Canada for liberating Holland. Archival War footage was provided courtesy of the National Film Board of Canada - Canada Army Newsreels. Some footage of Harry's hometown of Aardswoud, Netherlands was recorded in 2016.
YouTube Comments
Below are some comments from YouTube on Harry's Story (416,000+ views, 3900+ likes and 460+ comments).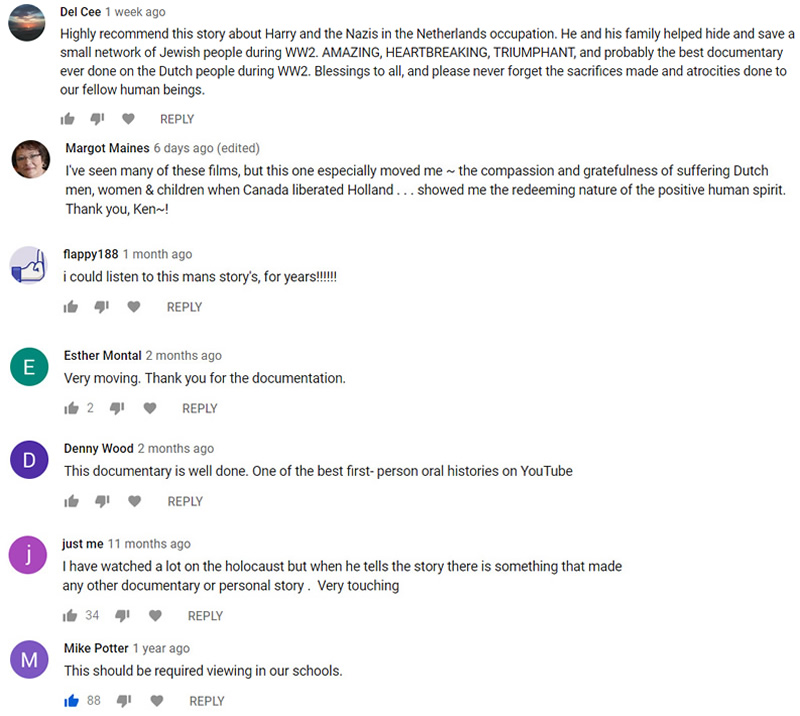 Harry's Story Presentation.
Harry's Story was produced for YouTube presentation in 4K resolution. It is fully closed captioned for the hearing impaired. The video is non-monetized and available for free download or streaming for interested audiences. Harry hopes his story will be shown in many schools so students can learn about the atrocities of war and the impact of World War II on occupied countries.

This video is closed captioned for the hearing impaired. Click on 'cc' in the YouTube player.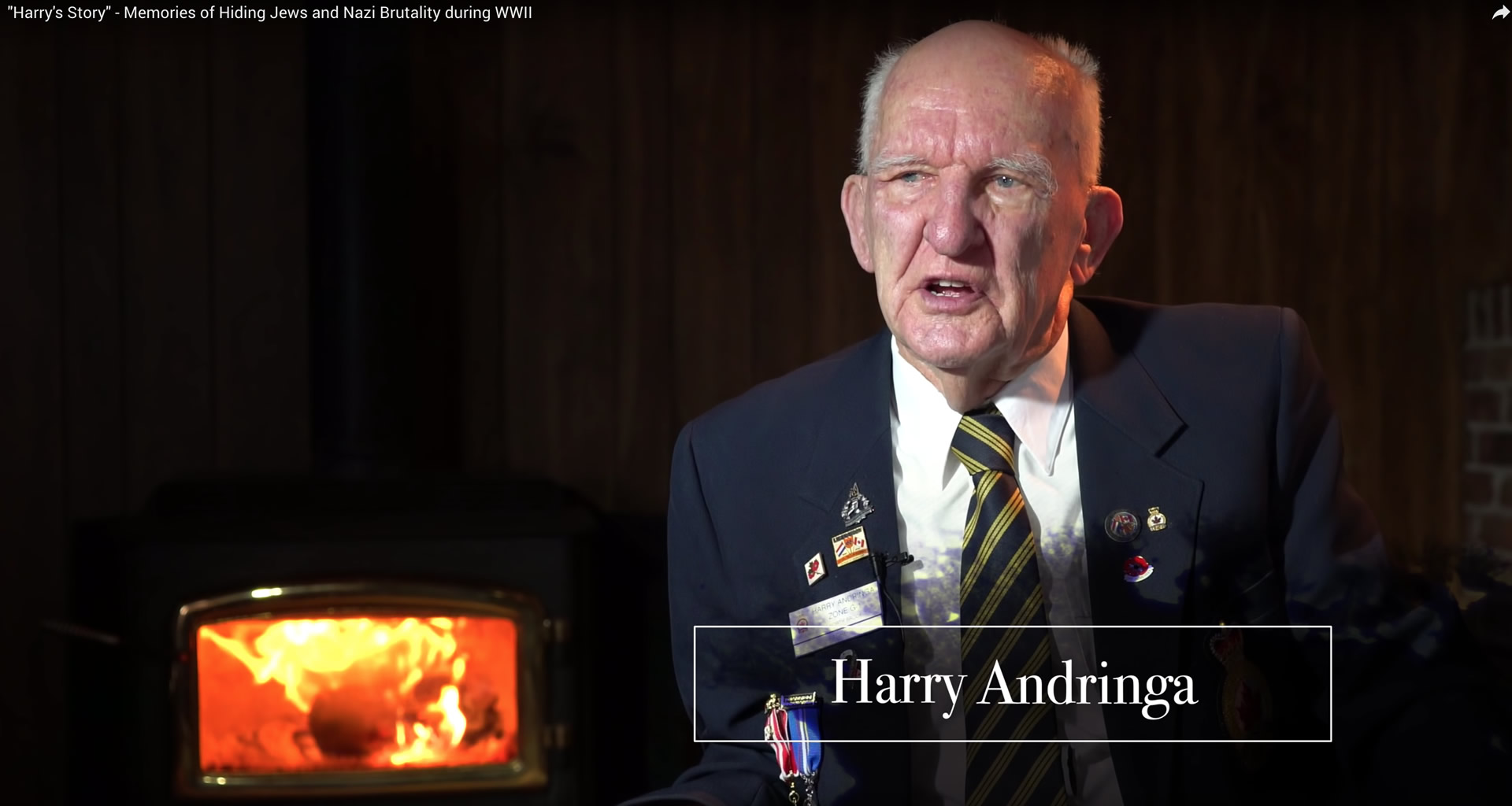 Outtakes from Harry's Story.
View Trailer Video