HOW TO VIDEO
PRODUCTION
How-To or Instructional Videos provide viewers with valuable information about your product use and promotes company trust and credibility. It can also save your support team hours of work!
Project Details
This how-to video was focused on helping RV travellers drain and winterize their own travel trailers for the winter.
Date :

Launched Nov, 2012

Client :

45 Degrees Latitude

Status :

Completed

Location :

Cloyne, Ontario Canada
16 Steps - How to Winterize Your RV Travel Trailer
Project Info
This video is a good example of an instructional or how-to video. How-To videos have significant viewership today. If we wish to know how to build, fix or maintain something we look to YouTube. YouTube, owned by Google, is the #2 search engine and is the go-to place for instructional videos. Be an authority in your field by providing customers with video support.
YouTube videos are easily embedded into web pages, sent as links to customers and inserted into PowerPoint presentations. The more traffic the videos drive to your website the better your website will rank on Google search engine listings.
Videos can save your support department hours of time when launching a new product or service. Simply refer customers to the video link on your website to answer most of their questions. And, if you missed explaining something in the video the viewer can ask a question in the comments section. Your support team answers the question and the new information is available to everyone. The most successful companies often have a very busy YouTube Channel that provides the ultimate in customer support. We can help you create your own awesome YouTube Channel to accelerate your business growth.
YouTube Comments
With over 700,000 views, 100+ comments and 2700+ 'Likes' this video is well received by viewers.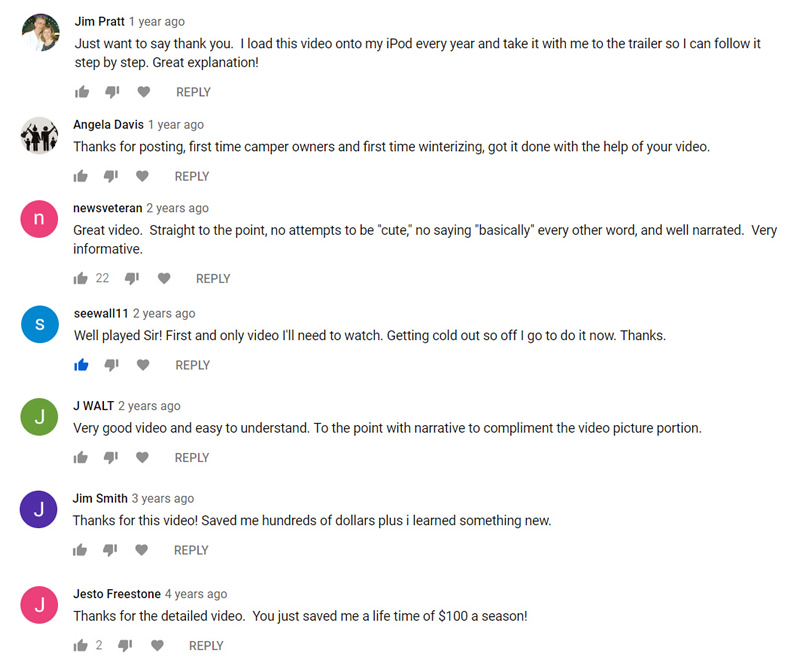 16 Steps - How to Winterize Your RV Travel Trailer Presentation.
The best how-to videos are short and easily instruct the viewer. Because we have shorter attention spans today and wish to learn quickly avoid long introductions.
Professional video production is a good opportunity to differentiate your company from the competition. Mobile phone video will do in a pinch but often audio quality is poor and image quality suffers looking less than professional. How to videos are best scripted. Using professional narration is a good add-on and is not expensive. Hire professionals and you get the job done right - the first time.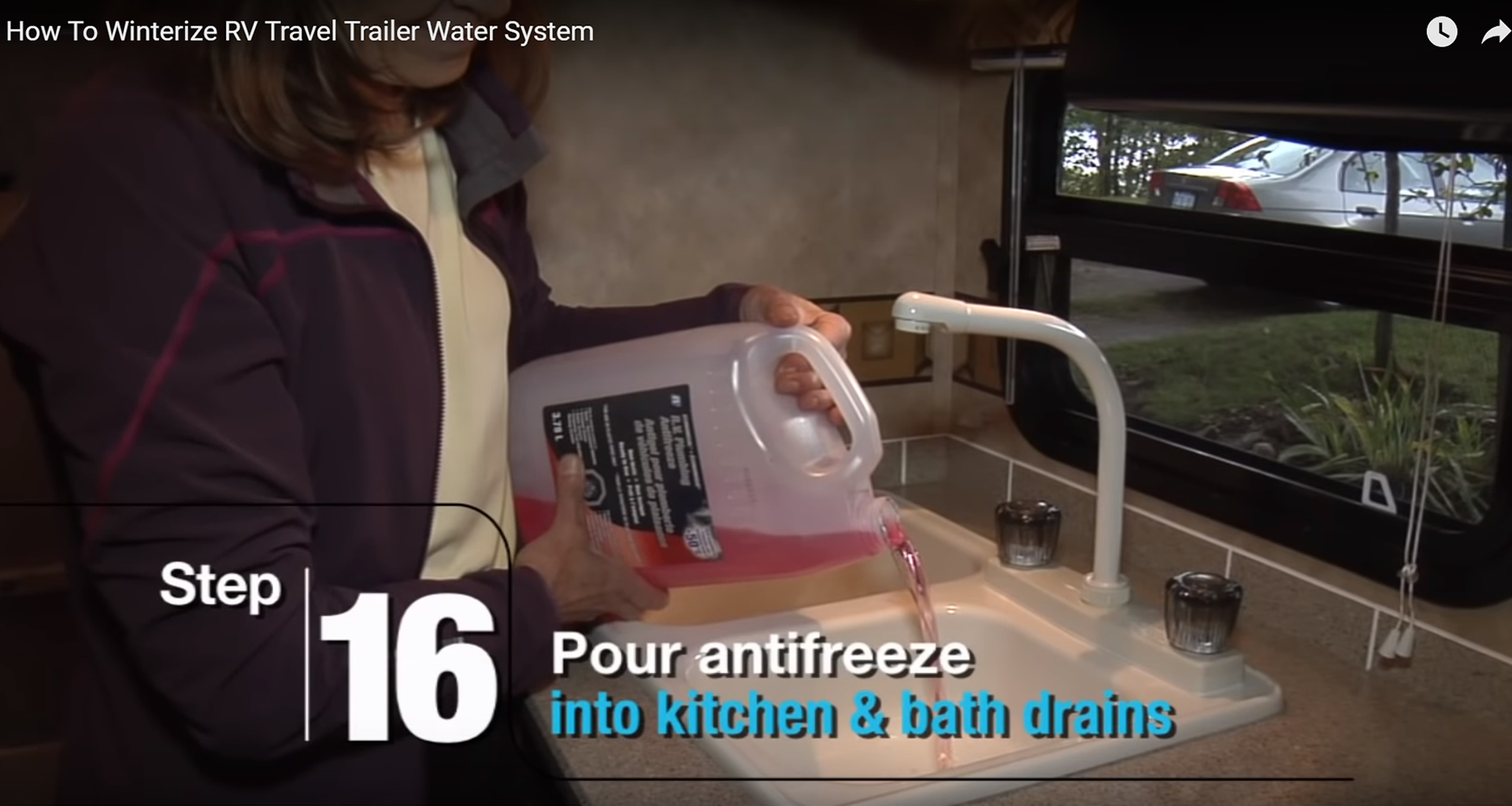 View Trailer Video